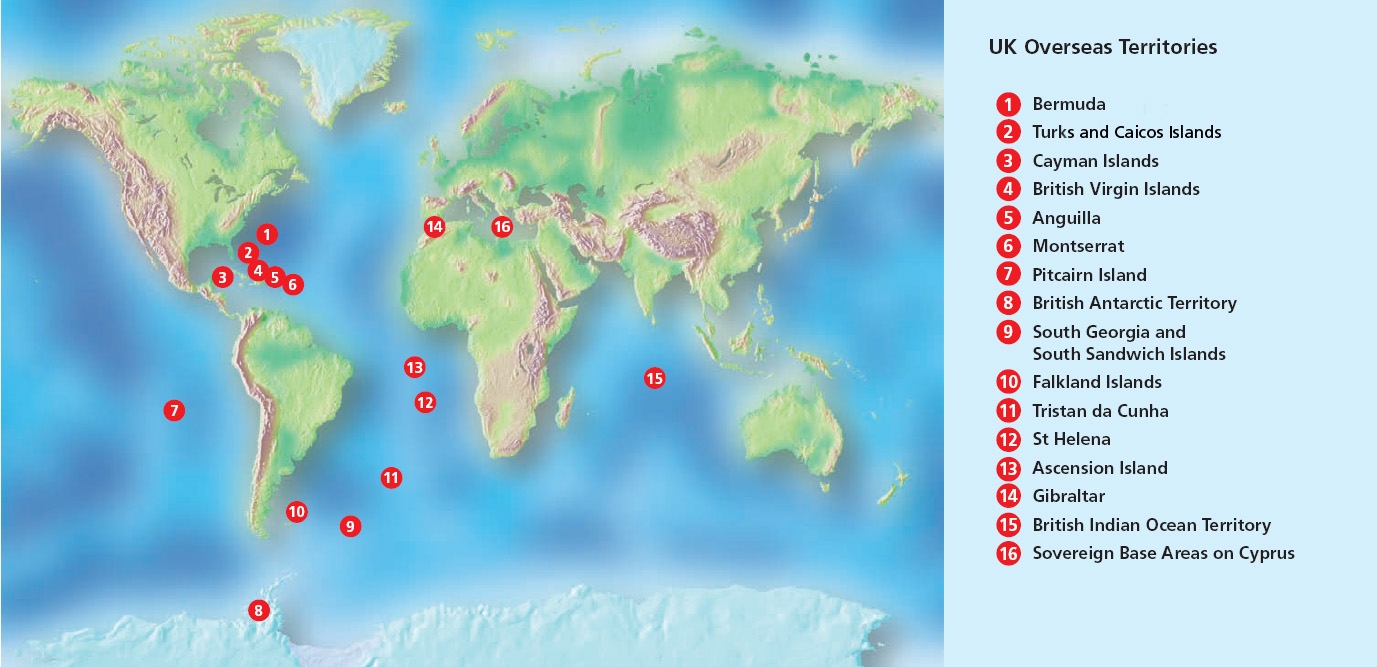 Biodiversity of the UK Overseas Territories
The sixteen UK Overseas Territories (UKOTs) are former British colonies that have retained their British citizenship and remain part of the United Kingdom. Most of them are islands or groups of islands distributed across the world's oceans. Occupying many different climatic zones from tropical through temperate to Antarctic, they support considerably more unique plants and habitats than the whole of the UK mainland. Surprisingly little is known about their native species and a working checklist of the plant species of all UK Overseas Territories (UKOTs) is urgently needed.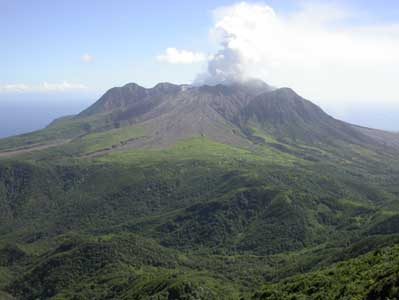 Many of the UKOTs' natural habitats are under intense pressure, largely as a result of unsustainable land-use and uncontrolled development causing fragmentation, modification or degradation. Increasing threats come from climate shifts, leading to rising sea levels and severe weather events, and from invasive plants, animals and microbes. For the majority of UKOTs' plant species, the conservation status is unknown or ambiguous due to incomplete botanical inventory or outdated baseline taxonomic information. This compounds the situation further by reducing the effectiveness of any proposed conservation activities.
Context for the UKOTs Online Herbarium
The Global Strategy for Plant Conservation (GSPC) recognizes the pressing need to understand and document plant diversity around the world to provide a firm foundation for its effective conservation. Target 1 of the GSPC is the production of 'a widely accessible working list of known plant species', with Target 2 being 'a preliminary assessment of the conservation status of all known plant species'.
Resources for the UKOTs Online Herbarium
To assist in the compilation of the plant species lists and conservation assessments needed to meet GSPC Targets 1 and 2, the UKOTs Online Herbarium is assembling existing information on the plants of the UKOTs into a central database. The project will bring together the conservation expertise and botanical resources of the Royal Botanic Gardens, Kew and other worldwide Herbaria, as well as those of governmental and non-governmental organizations within the UKOTs. It will provide internet-based access to a virtual herbarium which, in the first instance, will comprise digitized geo-referenced herbarium specimens from Kew's collection together with associated data, field images and key botanical literature. All species names will be based on internationally accepted taxonomy, and changes in taxonomy and conservation status will be incorporated regularly to ensure that the database remains current.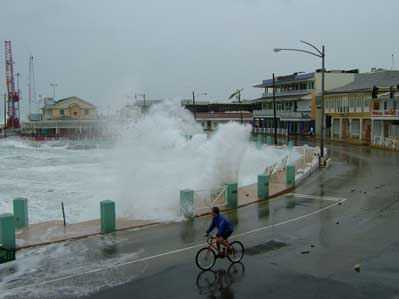 Kew's UKOTs Programme is currently collating plant species information to produce a preliminary checklist of UKOTs plant species. Baseline taxonomic data was assembled from a number of sources including regional and local floras, published and unpublished checklists, as well as recent UKOTs field collections. However, much of the taxonomy from these references is outdated and needs to be updated for inclusion into the UKOTs species checklist. Great progress has been made by checking species names against the most up-to-date sources, such as Kew's 'World Checklist' series, as well as by consulting Kew's family specialists in Compositae, Leguminosae, Orchidaceae and Poaceae. Current taxonomic information has also been sourced The Plant List, from the Missouri Botanic Garden's Tropicos Database and the Smithsonian Institute's Catalogue of Caribbean Flowering Plants. Additionally, historic UKOTs plant specimens from Kew's Herbarium are being databased into the UKOT Specimen and Species Database and high resolution images of these specimens are being produced.
Access to the UKOTs Online Herbarium
In working towards GSPC Target 1, the UKOTs Online Herbarium will provide access to existing resources and knowledge within individual UKOTs and will identify the resources and expertise needed to achieve both Targets 1 and 2, in individual countries as well as on a regional basis. The project results will inform the development of a proposal for a targeted implementation project, aimed at supporting a larger network of global stakeholders.
The UKOTs Online Herbarium information will also be made available through Kew's Electronic Plant Information Centre (ePIC) and linked to the International Plant Names Index and the World Checklist of Plants.
© Copyright Board of Trustees of the Royal Botanic Gardens, Kew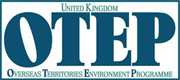 The projects "Achieving GSPC Target 1: the UKOTS on-line Herbarium" is funded by the Overseas Territories Environment Programme (OTEP), a jointly run programme by the Foreign & Commonwealth Office (FCO) and the Department for International Development (DfID).
The project is delivered by the UK Overseas Territories Science Team of the Royal Botanic Gardens Kew.
---
---
The UKOTs Programme is working together with partners in Territories to implement the Global Strategy for Plant Conservation (GSPC). Defra provided funding for Regional GSPC Workshops.

Kew: The Global Strategy for Plant Conservation (PDF file)
Kew: Growing expertise for plant conservation (PDF file)
---
Species Red Listing in the Caribbean
---
Site published by
UK Overseas Territories Science Team, Royal Botanic Gardens Kew
Please cite as
UKOTs Online Herbarium (2011). Published on the internet at http://brahmsonline.kew.org/UKOT (date accessed).
For further information
Please contact Kew
UKOTs Team
---